There are three retail spaces for independent traders in The Corn Exchange.  These are currently occupied by Natural Weigh, The Emporium and Odonnell Bakehouse.  Click on their names to find out more.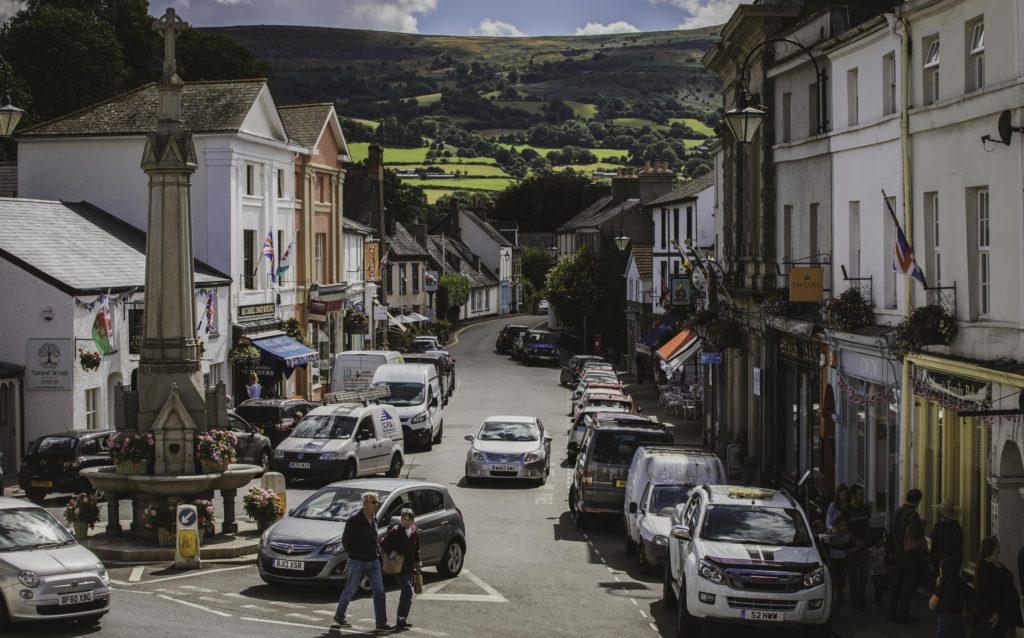 The Corn Exchange occupies a prime position at the top of Crickhowell's historic High Street.  As well as serving locals, the town is a major tourist attraction, sitting as it does on the Eastern edge of the Brecon Beacons National Park.
Here is a plan of the shops.
Shop one, on the left, is the smallest unit but has most storage.  Shop two, in the middle, benefits from big double doors out on to the High Street, shop three is the largest unit with a kitchen out of the back.
Should one of our shops become vacant, our shareholders have decided that they can only be let to independent businesses in keeping with the character of the High Street unless otherwise approved by a majority.